OCD.
There's an app for it.
CBT based | Research backed | Daily exercises
APP DOWNLOAD LINKS: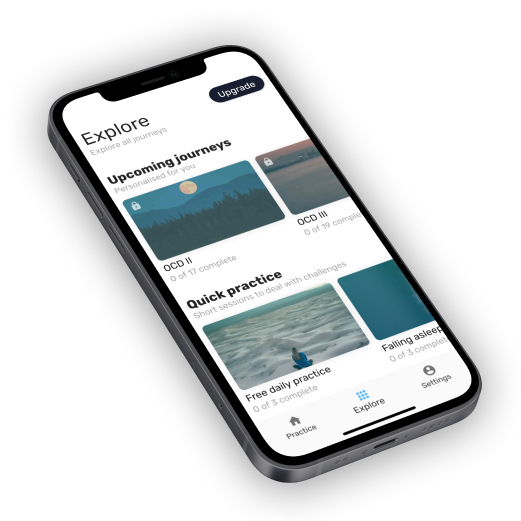 How it works
Break
Negative thinking patterns
Recent studies show that Computerized Cognitive Behavioral Psychology is one of the most effective methods for breaking maladaptive thinking habits related to OCD.
Build
Supportive thinking
Our mind can play us tricks, but with the right methods we can make it our friend. Supportive thinking means we develop the most helpful inner monologue and use it when we need it.
Enjoy
Mental wellness
Our team of psychologists led by Prof. Guy Doron designed the world's most credible OCD App. The app has more than 7 published papers that shows it's positive effect on your mental health.
Download the app
The first step is getting the app – our app support both iOS and Android devices.
Select your goals
Mental wellness has many aspects. Select you main areas you would like to work on. We will personalize the app based on your selection.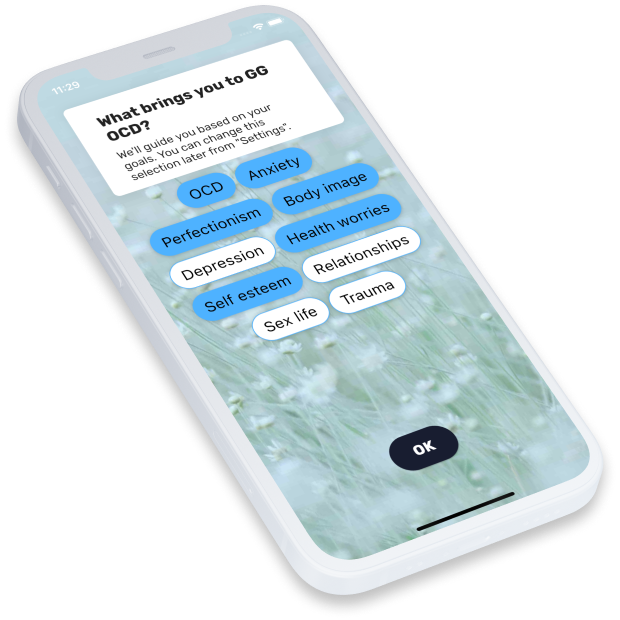 Check your daily exercise
Each new days brings new challenges – and a new exercise. It's not easy to form good habits, but we guide you through, one step at a time.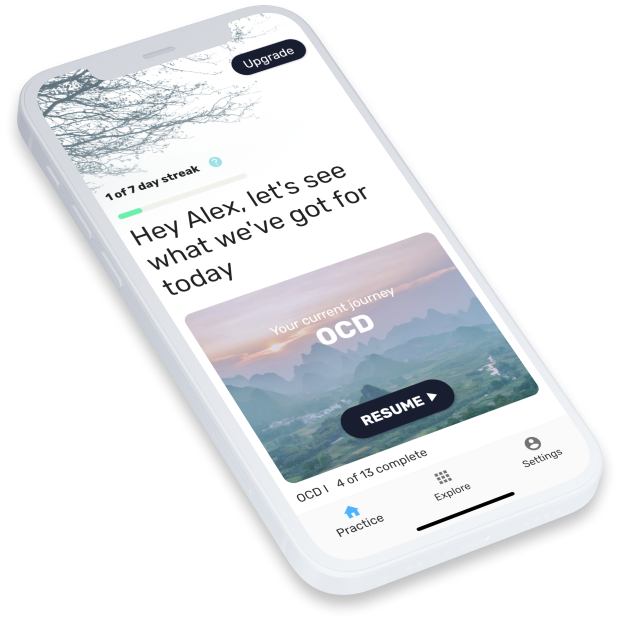 Embrace supportive thoughts
Swipe down supportive thoughts. Swipe up negative thoughts.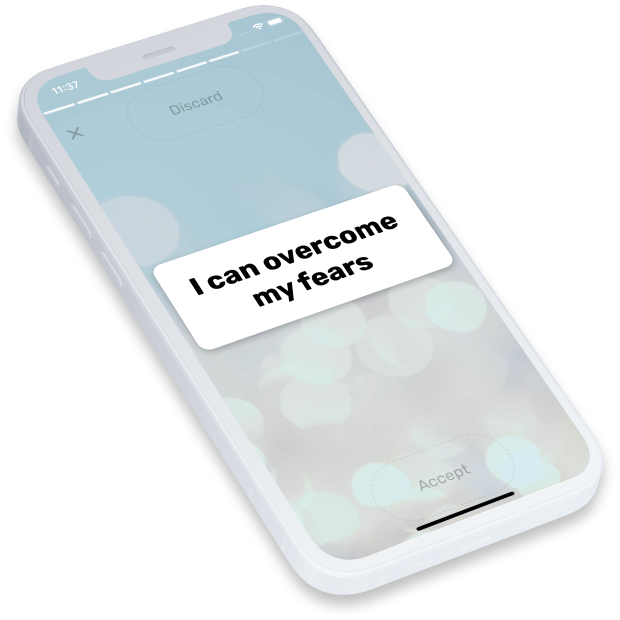 Play and explore
The human mind tends to pay more attention to negative thinking – by using the app you can rewire it to increase access to adaptive, flexible and supportive thoughts.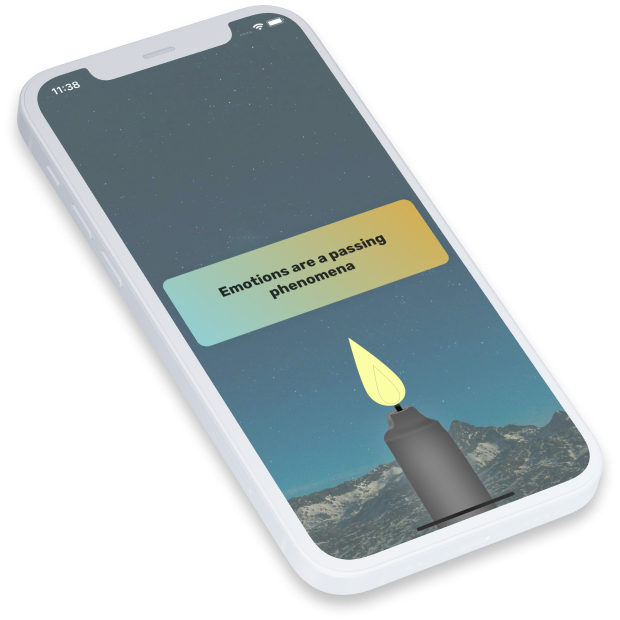 Breathe and relax
Most days end with a waves relaxation – great time to unwind and listen to the sound of ocean waves while taking in a supportive thought.
Complete your daily goal
After completing your recommended daily exercise, you can get back to real life – equipped with supportive thinking and ready to cope with any challenge.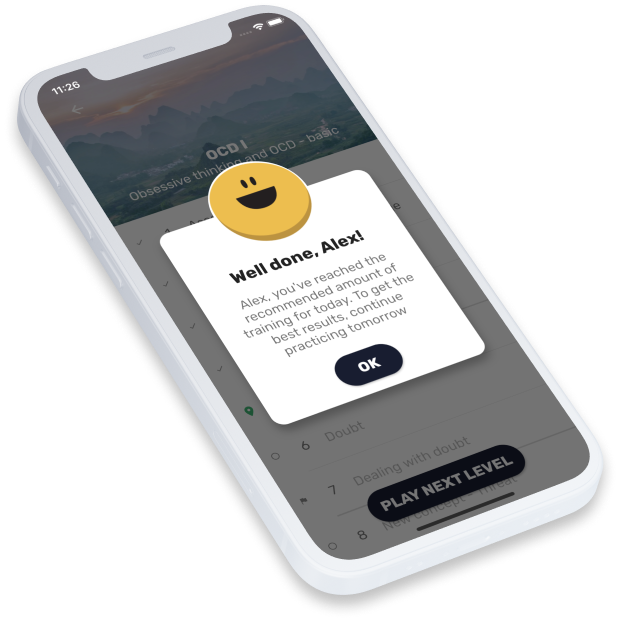 Track your emotions
Mood tends to change, and so do emotions. By writing down your feelings and tracking your mood, become more aware of how you feel and transform.
Improve supportive thinking
Our main goal is not necessarily have 100% of our days at maximum happiness – but focus on breaking negative habits and boosting your supportive thinking.
Enjoy your progress
It takes time to build a habit, but with some consistent perseverance, in 14 days you should start seeing results: less negative thoughts and an increase in supportive thinking.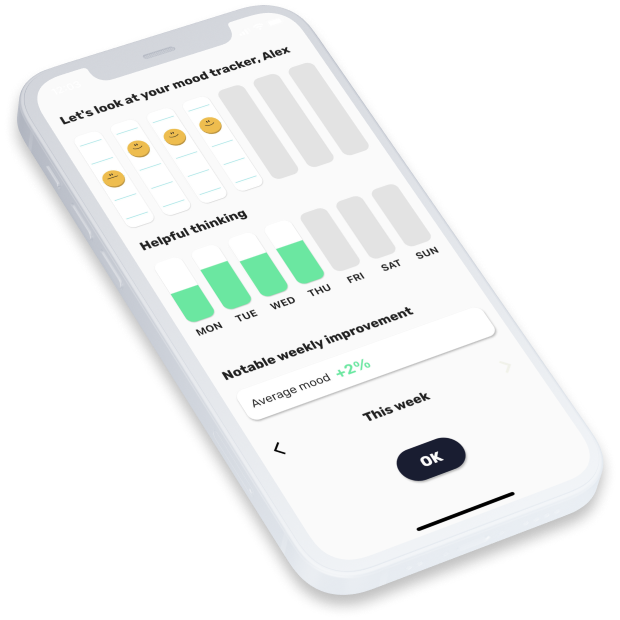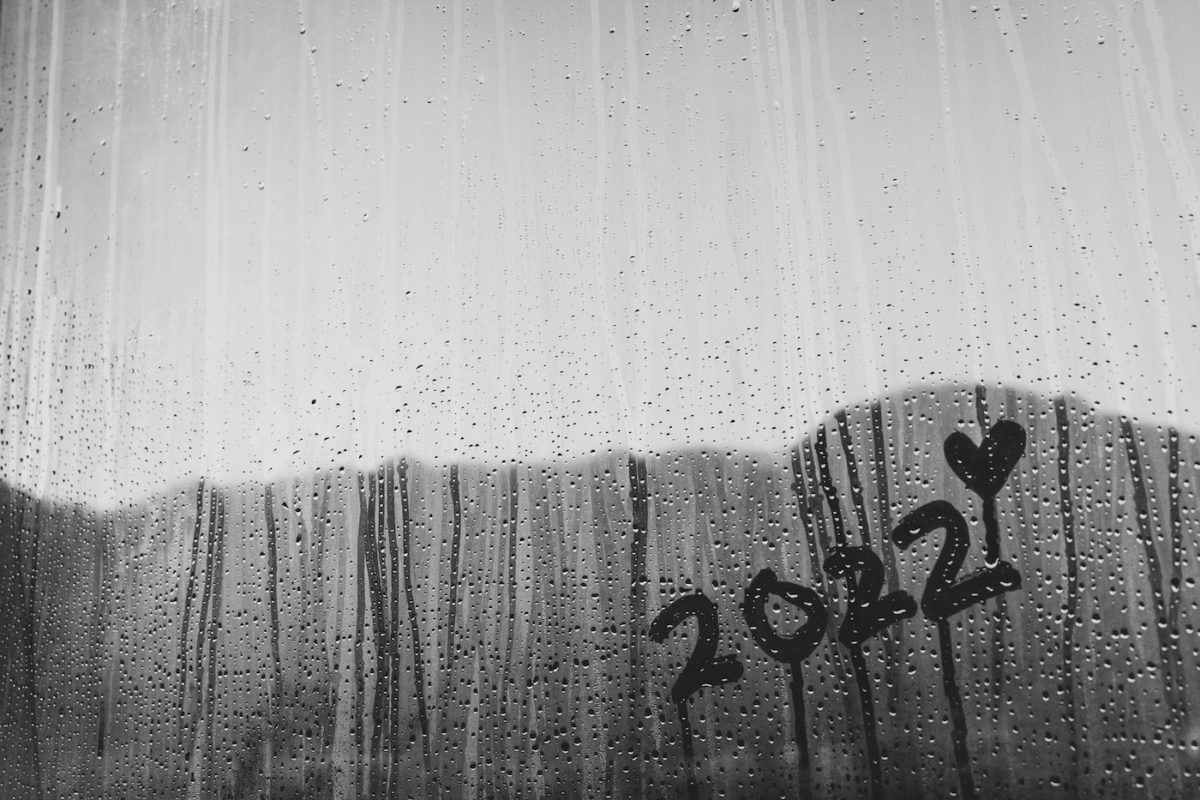 It is now well documented that negative thinking habits affect people's ability to deal with mental challenges. Multiple studies in Cognitive Behavioral Therapy show that OCD symptoms can improve by working on appraisals and adaptive thinking. However, it is sometimes unclear what is the cause and what's the effect: does OCD fuel negative thinking? or…